Online Training: Overview & Registration
Online Training: Overview & Registration
Description:
This training program is geared towards research administrators and any staff involved in research administration. It provides an introductory overview of the Office for Research and related offices, research roles and responsibilities, regulatory fundamentals, research compliance, and key concepts essential to research administration. Staff from 20 units/offices introduce you to their offices, the services they provide, who to contact, tips and best practices, and additional training opportunities.
Audience:
This training is ideal if you are:
New to the profession of research administration
Experienced in research administration but new to Northwestern
Experienced in your role but would like a refresher in certain areas
Before You Begin:
Before you begin this online training program, please note the following:

Please read the Curriculum Guide before you begin. It includes a detailed listing of all the presentations and courses in the training.
This online training program is only available via myHR Learn, which is Northwestern's learning and development platform for staff: https://learn.northwestern.edu
Registration for this training does not require manager approval. You can simply go ahead and enroll. There is no fee.
Questions? Please read the Frequently Asked Questions, or contact us at researchintegrity@northwestern.edu. We'd be glad to help!
How to register for and access the training:

2. On the upper right, click the Browse button. Select the Research category: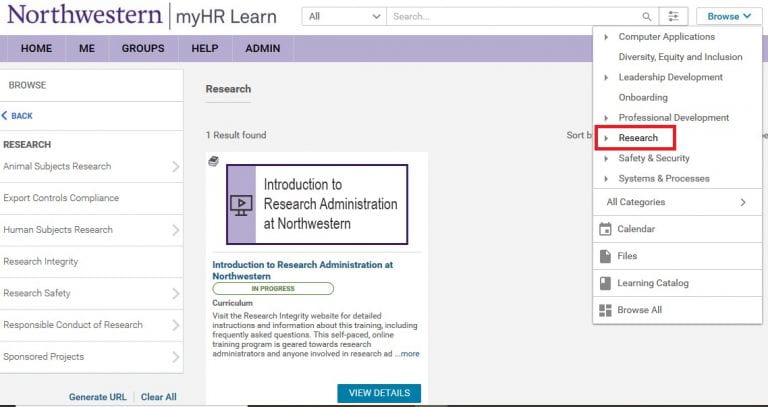 3. Click on the Introduction to Research Administration at Northwestern curriculum.

4. Click the REGISTER button: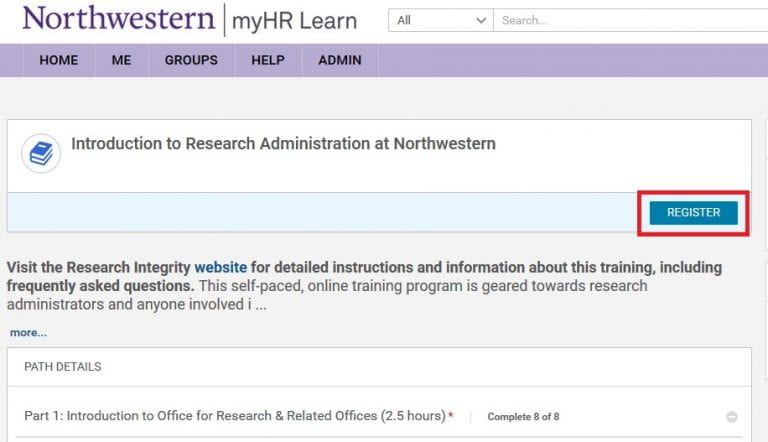 5. Click the COMPLETE REGISTRATION button: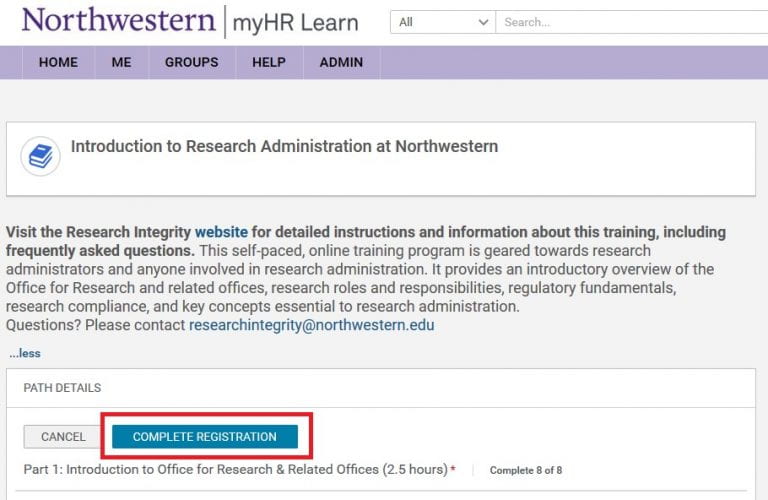 6. A registration confirmation will display: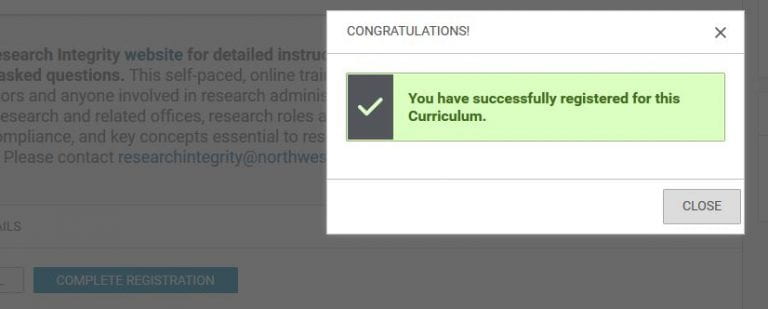 7. To access each learning activity, click the LAUNCH button. For learning activities with a course plus quiz (i.e., the SPOT courses), click the VIEW SUMMARY button and then ENROLL.